Woodworking Machinery Imported from Europe and Asia

Challenge Series Design and Features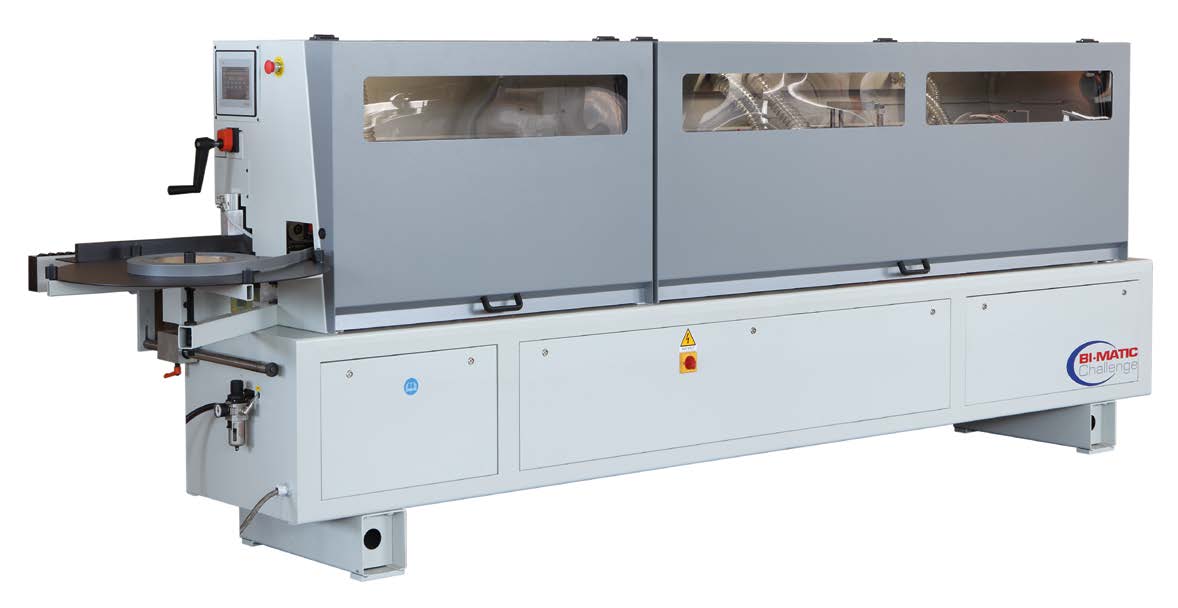 Lastest Generation Design and Build Features (Made in Italy)
Heavy Duty Frame Construction
PLC Line Control
Touch Screen Icon Control of Machine and Individual Stations
Quick Heat up Glue Pot with Seperate Motor
Two Feed Speeds
Inverter Controlled High Frequency Saw and Trim Motors
Precise Tape Feed and Strip Magazine
Heavy Duty 3MM Guillotine
Combination Top and Bottom Trim Station for Thin and Thick Tape and Laminate and Wood
Glue Scrapers and Buffers
Watch Short Video Below
Back to Challenge Pricing Page
Business Evaluation
Competitive Pricing
Availability:

Currently in Stock

Financing: Available, with Approved Credit
Delivery and Start up Training: Readily Available
After Sales Service and Parts: Readily Available
1. Heavy Duty Frame Construction. These machines weigh over 2000 lbs, and have heavy duty production motors designed for years of medium to high production use.
2. PLC Line Control. PLC controls start up and positioning of stations as well as identifying where piece is along working line and also controlling glue heat up and timing of end trim saws and other items
3. Touch Screen Icon Control of Machine and Individual Stations.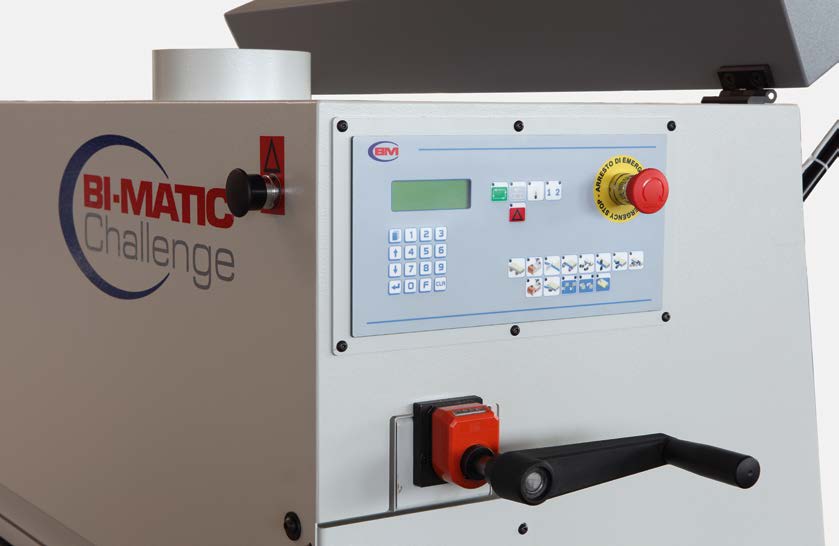 4. Quick Heat Up Glue Pot with Seperate Motor for Glue Roller

5. Two Feed Speeds, 10 and 15 Meters per Minute
6. Inverter Controlled Saw and Trim Motors. High Speed End Trim and Top and Bottom Trim for highest quality cut
7. Precise Tape feed and Strip Magazine. Tape is simply pulled back by the retraction clamp cylinder once the guillotine has made its cut. No more leading edges not cut because the tape was out too far. Precise strip magazine to load laminate and wood strips
8. Heavy Duty 3mm Guillotine
9. Combination Top and Bottom Trim Stations for Laminate and Wood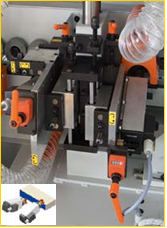 10. Glue scrapers and buffers.